NEWEST BOOKS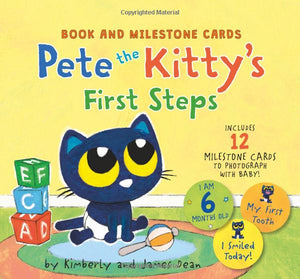 Pete the Kitty and his family celebrate all of Pete's milestones, from his first time rolling over to his first steps and more all the way up to his first birthday in this sweet story.
Sturdy oversized board pages with 100 words organized into Pete-tastic categories such as Colors, Awesome Animals, Rockin' Instruments, and more makes this word book just right for helping babies and toddlers identify words they're beginning to learn.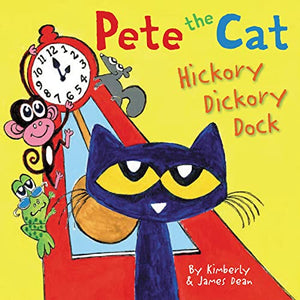 Sing along with Pete the Cat as he rocks out to this classic tune with a supercool twist in this paper-over-board picture book. 
See below what new and exciting things are happening with Pete. As well as how we are staying involved and giving back.
Pete's Lovin' it!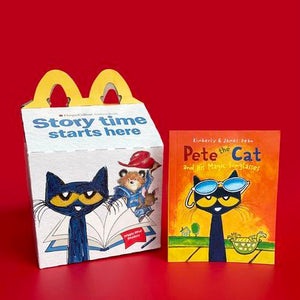 That's right! Pete the Cat has made a come back to the Happy Meal boxes! McDonalds did an exclusive Happy Meal focused on children reading and picked a few of the kid's favorite characters, including yours truly Pete the Cat and the Magic Sunglasses!!!
Pete the Cat TV SHOW!
Along with his pals – Callie Cat, Grumpy Toad, Sally Squirrel, Emma the Quebecoise Pug, Gustavo the Platypus, Pete brings you along on their adventures. Whether learning to conquer his fears of the waves, meeting the new platypus on the block, starting a band with his friends or chasing a trick-or-treating ghost, Pete and his pals always try to keep cool, keep kind and keep rocking.
Watch Pete and his friends on AMAZON Prime
Watch Now